Over the past couple of weeks we've gone from Ireland to Spain to ultimately settle in Romania which will be our home for April-May of 2018. I'd been curious in Romania for some time. In 2000 when I wandered around Europe, Tara, with whom I was travelling wanted to go to Transylvania. We called my brother from another mother, Wiktor, in Poland. He thought, since we were two, young, mostly monolingual Americans (I think Tara spoke some French) without the knowledege of who to bribe and when, that we might be better off wandering to Croatia where he could link us up with some friends of his. This time around Rachel and I have done a fair amount of travelling and Romania has changed, a lot, in the past 20 years but more on that later, now back to Ireland.
When on our way to Ireland we encountered something new. They actually demanded we have an exit ticket as a show of good faith that we wouldn't overstay our welcome as tourists. It seems, with a US passport most countries don't bother with this formality but Ireland does. We quickly bought tickets to Barcelona scheduled for 90 days after our arrival in Ireland. We then got lost in the incredible landscapes and friendly people around Ireland and failed to book our AirBnB in Barcelona. By the time we did we were priced out for the amount of time we had hoped to spend there so we just booked a hotel for a couple days and decided to just get a taste to determine if we wanted to go back at some point in the future.
Our hotel had a free shuttle from the airport to the hotel, which was one of the selling points. We arrived late and didn't want to worry about transportation. Due to unhelpful directions, and being unable to find anyone who could answer our questions in the airport cncerning the pick-up point and lack of clarity on the arrival time of the shuttle we didn't have a good first impression. I also came to realize why companies like Uber are killing it. I've not had good luck with taxis over the years. First, in Prague in the late 90s, our driver wouldn't get our luggage out of the trunk until we gave him an extra $30 on top of our fare. We were in a hurry to catch a train so we didn't have time to fight it out even if we wanted to. Recently the first taxi we took upon our arrival in Lisbon the driver decided to tip himself and didn't give me my change. I was tired and it wasn't a lot of money so I let it slide and supported Uber instead of taxis the rest of our visit. But anyway, back to Barcelona. We fell in love with Barcelona pretty quick after we emerged from the Metro the next morning.
First stop was Satan's for some coffee which fueled the 20 miles we were about to walk.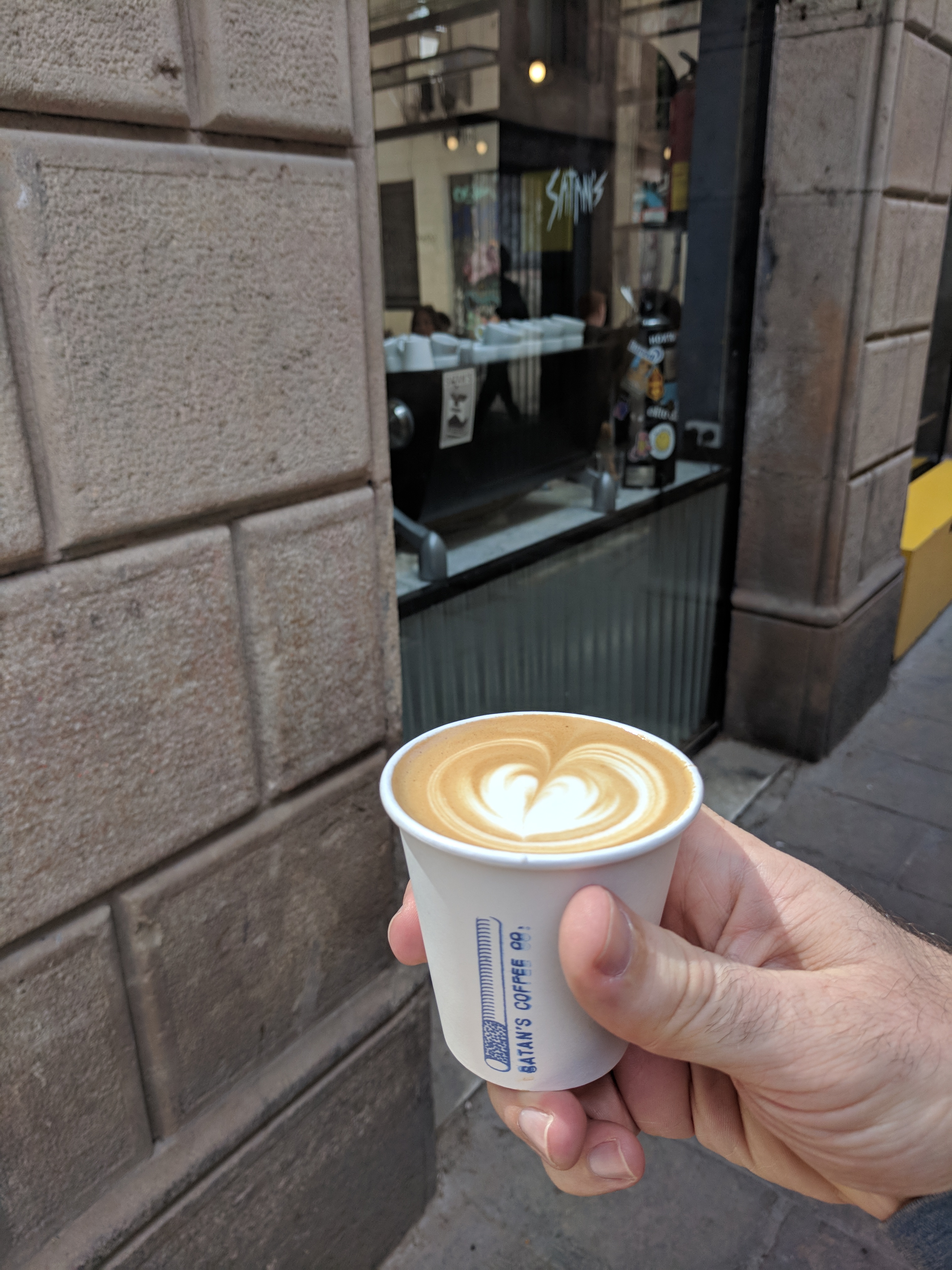 My mind was blank on what we should see while in Barcelona so I shot Wiktor a message. We then wandered to Sangrada Familia (I did remember this one but couldn't remember the name, Wiktor helped with that). Wiktor recommended we check out the Sant Pau Hospital for an example of Catalan Modernism in Architecture then just wander and take in as much as possible and that's what we did. The Sant Pau Hospital is an UNESCO World Heritage Site built between 1901 and 1930. It looked like a cool building but they had a guard and what looked like a fee, we're quite cheap so we skipped the tour and walked all the way around it then on to Güell Park and back to the Gothic District.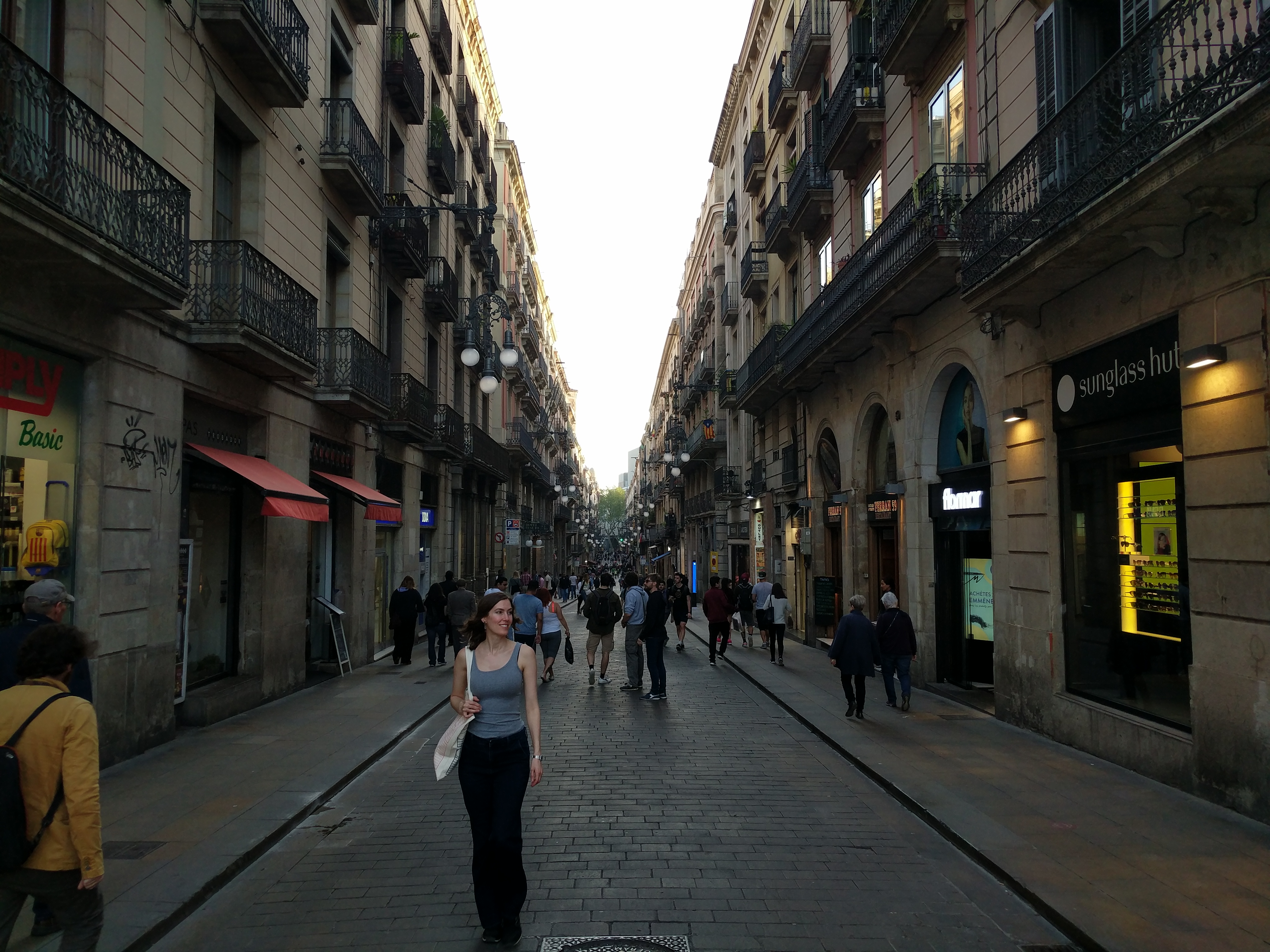 On to Romania. When we told people in the pubs around our place in Ireland, that we were heading to Romania, they often looked at us concerned. Upon our arrival the concerns they were planting in us were quickly flushed away. The people in Bucharest have been very friendly, the internet is incredible, and it feels safer than Dublin. More on Romania later.